'Catastrophic' flooding in Tennessee: 21 dead, 20 missing
The family of six woke Saturday to floods bursting into their new duplex, relatives said. The water outside was up to their chests. Soon it tore them apart.
Danielle Hall, 25, was swept to a tree, where she clung for hours, waiting to be rescued, family members said. Her partner, Matt Rigney, tried to grab their four children, but a current pulled them away.
Two of the young children resurfaced unscathed, said their grandparents, who heard the story later. But Hall and Rigney's 7-month-old twins never came up.
They are among 21 known victims of the historic rain and flash flooding that swept central Tennessee on Saturday, devastating the small city of Waverly, about 60 miles west of Nashville. Receding waters left behind wrecked homes, flipped cars and a list of about 20 people whose whereabouts remained unknown. Rescuers were still searching for the missing as nightfall approached Sunday.
"It is a devastating picture of loss and heartache," Tennessee Gov. Bill Lee (R) said during an afternoon news conference.
In the early hours of the disaster, families desperate for answers filled Facebook groups and comment chains with the names of their missing loved ones. Authorities circulated the names of about 45 people feared missing, trimming it after some were found safe. Amid a widespread loss of power and cellphone service, "folks were just having trouble getting a hold of their loved ones," Waverly Chief of Public Safety Grant Gillespie said.
The extreme weather hobbled communication and movement, making it difficult for first responders to reach people who needed help. Authorities said the death toll might have been higher if not for the efforts of community members who made rescues on their own.
The Tennessee Emergency Management Agency (TEMA) called the torrential rain and flooding "catastrophic." One observation site recorded 17 inches of rain in 24 hours, blowing past the state's nearly 14-inch record set in 1982, a meteorologist said. A flash flood watch issued Friday quickly became a "flash flood emergency" Saturday as some people yelled for help from their rooftops while others found themselves trapped in vehicles.
Flash flood emergency alerts are saved for "the most dire circumstances," said National Weather Service meteorologist Krissy Hurley, who said Sunday that Waverly had been "pretty much underwater." "Yesterday was definitely one of them."
The destruction unfolded as other extreme weather events around the country stoke concerns that the changing climate is making natural disasters more frequent and more intense. The Northeast braced for an unrelated pummeling from Tropical Storm Henri, which was downgraded to a depression Sunday night after it made landfall; the West is battling wildfires; and flooding in North Carolina recently left several people dead. Although Hurley could not say whether climate change played a role in the devastation in Tennessee, she said the area has been battered by three fearsome floods in less than a year. The last one, in March, was also deadly.
"This is unusual," she said, calling the weekend's rains more reminiscent of a hurricane on the coast than a flash flood in central Tennessee. A thunderstorm kept hitting the same spots, she said, and "when you get that amount of rainfall in a short amount of time, you are going to have devastating consequences."
Chris Davis, the sheriff in hard-hit Humphreys County, offered a mix of sorrow and resolve Sunday.
"Small town, small community. We know each other, we love each other," he told local TV station News 4 Nashville in an interview. One of his best friends drowned, he said.
"It's tough, but we're going to move forward," he said. "I slow down and I talk about it, and I get emotional. If I stay — you know, if I stay working and focused, we work through it."
President Biden said he has spoken with Tennessee's governor and stands "ready to offer them support."
Joey Hall, the grandfather of the two 7-month-olds, said his daughter called him, worrying about how she would afford to bury her babies. The young couple had lost nearly everything — and even before the floods swept through, they were spread thin, said Hall and his wife, Jeanna Hall, who live about an hour's drive from Waverly in Ashland City, Tenn.
Joey Hall said his daughter's family had recently moved into their duplex weeks ago, seeking somewhere closer to relatives — and cheaper, as they tried to get by on Rigney's factory night-shift salary.
Danielle Hall got to hold her deceased children briefly in the hospital before they were taken away, the family said. The twins were reportedly found together.
"Every time they'd put them apart in the bed, they would cry," said their grandfather, who is in his 40s. "You put them next to each other, they're holding each other's hands and arms. Sweetest thing I've ever seen."
Sunday was full of tears as person after person called to offer help. A GoFundMe drive for the family has raised more than $30,000.
"God is good," said Jeanna Hall, 38. "He sees us hurting, and how broke we are right now."
By Sunday, the waters had receded, and the torrential rain had given way to showers. But officials were still pleading for caution and announced an 8 p.m. curfew.
TEMA said more than 10,000 customers in the storm area lacked power. Teams were still working after conducting more than 20 rescues and evacuations Saturday and searching about 100 homes and 25 businesses, the agency said. Waverly, home to several thousand people, reported that its water treatment facility was down, and residents there and in nearby Bon Aqua were told to boil their drinking water.
Authorities said the number of deaths could climb as the search effort continues.
"I would expect, given the number of fatalities we've seen so far, that we're going to see mostly recovery efforts at this point, rather than rescue efforts," TEMA Director Patrick Sheehan said during a news conference.
Other counties affected include Dickson, Hickman and Houston, according to TEMA. The sheriffs in those counties have yet to report fatalities but had urged people to stay home as they warned of downed trees and roads made impassable by water and debris.
The disaster came on quickly. Staffers stranded in the gym of an elementary school asked for prayers Saturday. A slew of agencies responded: The Tennessee National Guard said Sunday that it was flying medics and other first responders into "impassable areas" as troops roamed below in vehicles equipped for high-water rescues.
Waverly Mayor Wallace "Buddy" Frazier said in an interview that two employees in a city building put a couch on a conference table to escape the rising waters, while the director of schools headed to the roof. He said another man called his wife and "all he could say was 'I love you.' "
"That's how violent and sudden a force it was," Frazier told The Washington Post.
Entire houses were swept away, he said: "Sometimes I'll see a house and I'm trying to think in my mind, 'Now where was that house?' "
"I just was not prepared to see the kind of devastation that we have here," the mayor added. "I just in my wildest dreams couldn't have dreamed that we'd have that type of damage."
A 20-minute drive from Waverly, in McEwen, Tenn., Tamara Woodward said she and her boyfriend woke up early Saturday to strong rain but "didn't think much of it" at first. Then her boyfriend tried to get to the farm he runs next door. He couldn't get through the driveway, Woodward said.
They stayed inside all day as the news grew more dire. Alerts pinged on their phones; they saw a picture of a car floating by and listened to sirens. "We've lived here three years, and yeah, we've seen the creek rise maybe three times. … But nothing like this," Woodward said.
They were not immune to the damage — their basement flooded and their farm fences toppled — but they feel intensely lucky, Woodward said. As soon as they could, they brought supplies down to donation centers, including bags of clothes, masks and sanitizer, because Woodward worries about another threat: the spread of the coronavirus.
"We're mostly focused on just helping the people of Waverly," she said.
When she read about the 7-month-olds, she burst into tears.
Another woman told local news station WKRN that her 2-year-old nephew, Kellen Burrow Vaughn, was also swept away and missing.
McEwen High School's gym is acting as a reunification center, officials said, and three churches in Waverly are offering shelter: Waverly Church of Christ, First Baptist Church and Compassion Church.
"It absolutely looks like a war zone," said Kristen Ellis Horton, who said her briefly missing family friend in Waverly was found okay. "So many people displaced. So many people have nothing."
"This flood happened so quick. … No one was prepared," she told.
ക്രിപ്‌റ്റോകറന്‍സികള്‍ക്ക് സമ്പൂർണ വിലക്ക്,ലോകത്തെ ഞെട്ടിച്ച് ചൈന
ബീജിങ്: ക്രിപ്‌റ്റോ കറന്‍സികള്‍ക്ക് സമ്പൂര്‍ണ നിരോധനവുമായി ചൈന രംഗത്ത്. ലോകത്ത് ആദ്യമായാണ് ഒരു രാജ്യം ഇക്കാര്യത്തില്‍ ഇത്രയും കടുത്ത തീരുമാനവുമായി രംഗത്ത് വരുന്നത്. ക്രിപ്‌റ്റോകറന്‍സികളും അവയുമായി ബന്ധപ്പെട്ട എല്ലാ ഇടപാടുകളും നിയമവിരുദ്ധമായി പ്രഖ്യാപിക്കുകയും ചെയ്തിട്ടുണ്ട് ചൈന.
ക്രിപ്‌റ്റോകറന്‍സികളുടെ കാര്യത്തില്‍ തീരെ ഉദാരമല്ലാത്ത സമീപനം ആണ് ചൈന സ്വീകരിച്ചുവരുന്നത്. ഇതുസംബന്ധിച്ച് ചൈനയുടെ പല നിയന്ത്രണങ്ങളും നേരത്തേ തന്നെ ക്രിപ്‌റ്റോ വിപണിയെ വലിയ തോതില്‍ ബാധിക്കുകയും ചെയ്തിരുന്നു. എന്നാല്‍, ഇപ്പോഴത്തെ നീക്കം ക്രിപ്‌റ്റോവിപണികളുടെ അടിത്തറ തന്നെ ഇളക്കിയേക്കും. ചൈനീസ് തീരുമാനം വന്നതിന് പിറകെ ക്രിപ്‌റ്റോകറന്‍സികളുടെ മൂല്യത്തില്‍ വലിയ ഇടിവും സംഭവിച്ചു.
ചൈനയുടെ കേന്ദ്ര ബാങ്ക് ആയ പീപ്പിള്‍സ് ബാങ്ക് ഓഫ് ചൈനയാണ് ഇക്കാര്യത്തില്‍ കൃത്യമായ നിര്‍ദ്ദേശങ്ങള്‍ പുറപ്പെടുവിച്ചിട്ടുള്ളത്. ക്രിപറ്റോകറന്‍സികളുമായി ബന്ധപ്പെട്ട് എല്ലാ ഇടപാടുകളും നിയമവിരുദ്ധമായിരിക്കുമെന്നും നിര്‍ബന്ധമായും നിരോധിക്കപ്പെടേണ്ടതാണെന്നും ബാങ്ക് അവരുടെ വെബ്‌സൈറ്റ് മുഖേന വ്യക്തമാക്കിക്കഴിഞ്ഞു. ബിറ്റ്‌കോയിന്‍ എന്നോ, എഥേറിയം എന്നോ ടെഥര്‍ എന്നോ വ്യത്യാസമില്ലാത്തെ എല്ലാ ക്രിപ്‌റ്റോ കറന്‍സികള്‍ക്കും ഇത് ബാധകമായിരിക്കും.
ചൈനക്കാരുടെ കൈവശമുള്ളവരുടെ ബിറ്റ്‌കോയിനുകള്‍ക്ക് ഇനി എന്ത് സംഭവിക്കും എന്നത് സംബന്ധിച്ച ചര്‍ച്ചകളും പുരോഗമിച്ചുകൊണ്ടിരിക്കുകയാണ്. ചൈനയിലെ താമസക്കാര്‍ക്ക് ഓഫ്‌ഷോര്‍ എക്‌സ്‌ചേഞ്ചുകള്‍ വഴി നല്ഡകപ്പെട്ടിരുന്ന ക്രിപ്‌റ്റോ സേവനങ്ങള്‍ കൂടി നിരോധനത്തിന്റെ പരിധിയില്‍ വരുന്ന സാഹചര്യത്തിലാണ് ഇത്തരം ഒരു ആശങ്ക ഉയര്‍ന്നിരിക്കുന്നത്.
Sources:globalindiannews
Shooting in Tennessee; Two deaths, including the attacker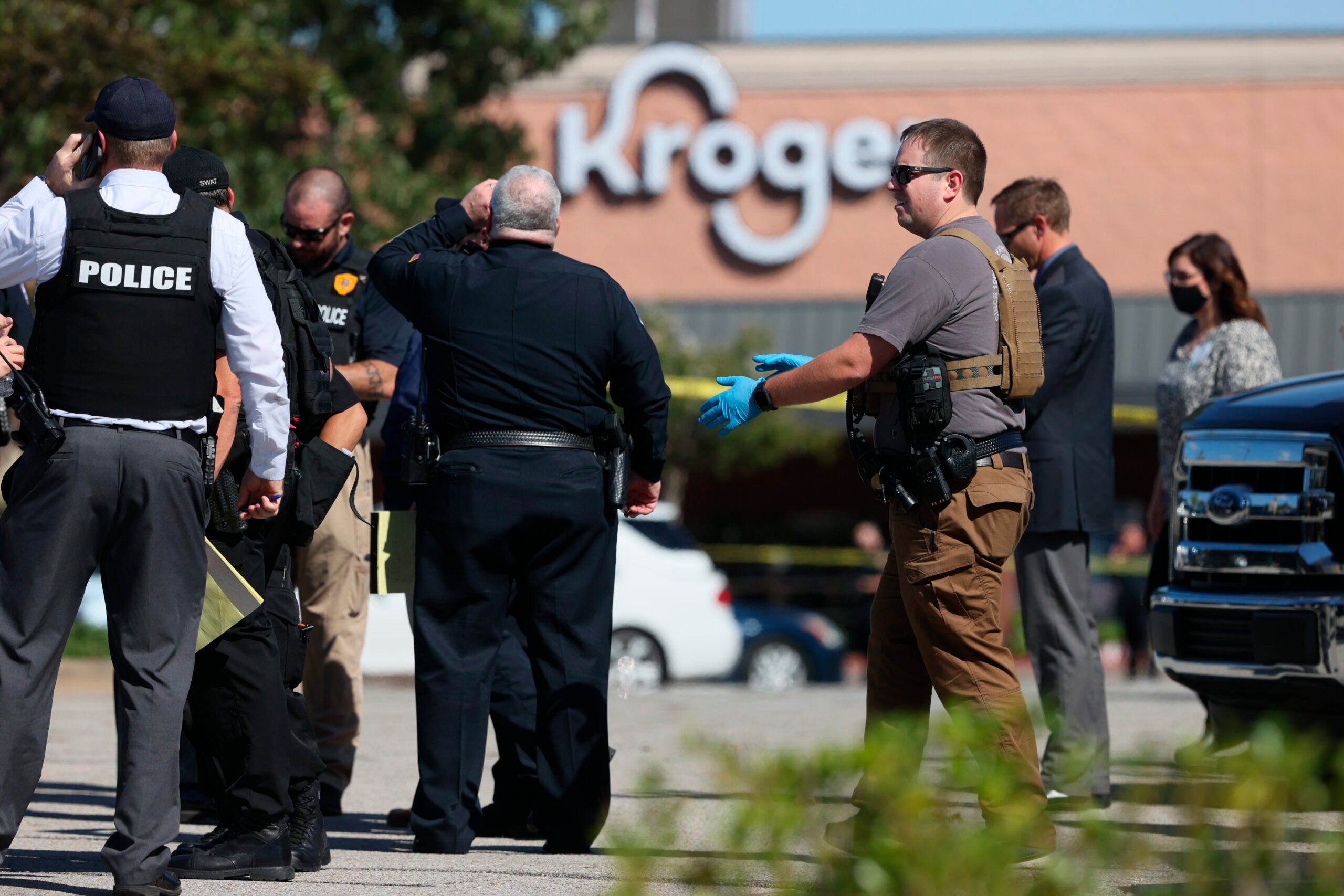 A gunman attacked a grocery store in an upscale Tennessee suburb on Thursday afternoon, killing one person and wounding 12 others before he was found dead of an apparent self-inflicted gunshot wound at the store, authorities said.
Collierville Police Chief Dale Lane said the shooting broke out at a Kroger grocery in his suburban community about 30 miles (50 kilometres) east of Memphis. He said the gunman shot 13 others and himself, and that 12 of the victims were taken to hospitals, some with very serious injuries.
One Kroger worker, Brignetta Dickerson, told WREG-TV she was working a cash register when she heard what at first she thought were balloons popping.
"And, here he comes right behind us and started shooting," Dickerson said. "And, he kept on shooting, shooting, shooting. He shot one of my co-workers in the head and shot one of my customers in the stomach."
Lane said police received a call about 1:30 pm about the shooting and arrived almost immediately, finding multiple people with gunshots when they entered the building.
He said a police SWAT team and other officers went aisle to aisle in the store to find people who sought cover or were in hiding, taking them to safety. He said the shooter, whom he described as male, was found dead of an apparent self-inflicted gunshot wound.
The identities of the shooter and the victims were not immediately released. At a news briefing Thursday evening, Lane declined to reveal more about the suspect, citing the ongoing investigation, including search warrants that will be carried out.
"We're going to carry this thing as far as we can to see and make sure that there's no else involved," Lane said, adding that there was "no credible evidence" that there was a second shooter.
The chief also said, "As far as we know there wasn't any other incident that led up to this."
Dickerson, the employee, said her co-worker, who is in his 20s, was shot in the head and said he wanted his mother to be notified.
"I left her a voicemail that he was alert and talking," Dickerson said, adding that she was still trying to reach her later in the day.
"I was walking back towards the floral department and I heard a gunshot," she said. "It sounded like it was coming from the deli. And I ran out the front door and they had already shot the front door."
Lane called it a sad day for his department in his initial briefing with reporters.
"I've been involved in this for 34 years and I've never seen anything like it," he said Thursday afternoon.
The suspect's vehicle was in the store's parking lot and remained there as part of the investigation, the chief said.
He added that investigators were seeking to piece together how the shooting unfolded, adding, "It's going to take a little bit before we know what happened."
"Let's get through the investigation," Lane said. "Remember, we're two hours away from the most horrific event that's occurred in Collierville history."
Collierville is a growing suburb of more than 51,000 people with a median household income of about $114,000, according to US census figures. Set in a rural and historic area, the town square has largely become known for its boutiques and bed and breakfasts.
Earlier this year, Tennessee became the latest state to allow most adults 21 and older to carry handguns without first clearing a state-level background check and training. The measure was signed into law by Republican Gov. Bill Lee over objections from some law enforcement groups and gun control advocates concerned the measure would possibly lead to more gun violence.
The Kroger Co., based in Cincinnati, Ohio, issued a statement that it was "deeply saddened" by the shooting and was cooperating with law enforcement. The company in 2019 asked its customers not to openly carry guns while visiting its stores.
A Kroger spokesperson said the Collierville store will be closed until further notice.