Coca-Cola and Pepsi have been fined Rs 72 crore by the Pollution Control Board
Beverage manufacturers Coca-Cola and PepsiCo and bottled water manufacturer Bisleri have been fined by the Central Pollution Control Board (CPCB) for not filing statutory returns to government bodies with regards to collection and disposal of plastic waste.
The orders issued by the CPCB on February 3 directed Bisleri to pay a fine of Rs 10.75 crore, Hindustan Coca-Cola to pay Rs 50.66 crore and Pepsico India Holdings, Rs 8.7 crore. The companies have been given 15 days to pay the fine and fulfil the requirements that were violated. Failing this, the orders stated that the CPCB will "levy Environmental compensation without giving any further notice."
Extended Producer Responsibility (EPR) is a system where producers have to take responsibility for managing the disposal of waste and other products after they are no longer of use to consumers. According to the issued orders, the EPR action plan submitted by Coca-Cola stated that the total waste generated through them during August 2019 and September 2020 was 1,05,744 tonnes; but they collected and disposed of only about 23,442 tonnes.
Bisleri, on the other hand, had not provided any information regarding the collection and disposal of waste during the submission of its Quarterly Performance Report (QPR). The company was fined for not disposing of 21,500 tonnes of plastic waste, while Pepsico was held responsible for 11,914 tonnes of waste.
In a statement, a Bisleri spokesperson said that it "is a compliant organisation and adheres to the provisions of PWM Rules, directions and orders passed thereunder from time to time. We have timely submitted all the requisite documents as and when advised by CPCB. As a dedicated and socially responsible corporate, we have adhered to all the guidelines issued by the government. We have been creating awareness about plastic segregation and recycling of plastic. We have been educating citizens through corporates, schools and RWAs. The idea behind the initiative is to "Be The Change You Want To See" by disposing and recycling plastic responsibly."
"Both SDMC (South Delhi Municipal Corporation) and EDMC (East Delhi Municipal Corporation) in Delhi are aware and have been most supportive of our program. SDMC and EDMC both have been collaborating with Bisleri's 'Bottles for Change' initiative to spread an awareness about clean plastic segregation. We are currently working closely with the regulators to share detailed information relating to our actions on compliance to resolve the issue at the earliest," the spokesperson added.
Other beverage makers who were penalised for not disposing of plastic waste include Patanjali who was asked to pay Rs 1 crore and NourishCo Beverages (whose products include packaged water brand Himalayan), Rs 89 lakh.
Apart from beverage companies, the Indian Tobacco Company (ITC) has also received an order from the CPCB for "non-compliance of plastic waste management rules" and was fined Rs 5 crore for the violation. The order also directed ITC to formulate an action plan to switch to environmentally friendly alternatives for cigarette packaging within a timeframe of 30 days.
The new version of Suzuki Hayabusa goes on sale in India
Suzuki took to social media to announce that the highly anticipated 2021 Hayabusa will go on sale in India in less than a week. For the new-gen Hayabusa, Suzuki is expected to import it via the CKD route, but the price is expected to be much higher than before.
Sources suggest that the new Suzuki Hayabusa could be priced around Rs 17-18 lakh (ex-showroom) when it goes on sale in India. Some dealers have already started taking unofficial bookings. It will also have no direct rivals when it goes on sale.
2021 Suzuki Hayabusa: engine update
While the Busa continues to use the 1,340cc, four-cylinder engine capacity, it has been heavily reworked for 2021. This includes lighter pistons, and new connecting rods and fuel injectors, among numerous other changes. What comes as a bit of a disappointment is that power has dropped from 197hp to 190hp, while the peak torque of 150Nm is also slightly lower than before.
2021 Suzuki Hayabusa: suspension and brakes
The 2021 Hayabusa carries over the same twin-spar aluminium frame from the old bike. The dimensions are quite similar as well, including an identical 1,480mm wheelbase. However, a redesigned, lighter-weight, Euro-5-compliant exhaust has helped Suzuki reduce the kerb weight by two kilos, for a total of 264kg.
When it comes to suspension, the company has reworked the internals of the Showa suspension for this update and the bike now runs Bridgestone's impressive Battlax S22 tyres. The biggest, and most needed change comes in the braking department, with the Hayabusa now running Brembo's acclaimed Stylema calipers up front.
2021 Suzuki Hayabusa: technology
As one would expect, the Hayabusa received a big update to its electronics. With a new six-axis IMU, the 2021 model gets 10 levels of traction control, 10 levels of anti-wheelie control, three levels of engine brake control, three power modes, launch control, cruise control, cornering ABS and hill hold control.
It also gets a LED headlight and, while much of the large dashboard remains analogue, there is a new TFT display in the centre for the rider to navigate the increased electronic options.
സ്വർണാഭരണങ്ങൾക്ക് ജൂൺ മുതൽ ഹാൾമാർക്കിങ്‌ നിർബന്ധം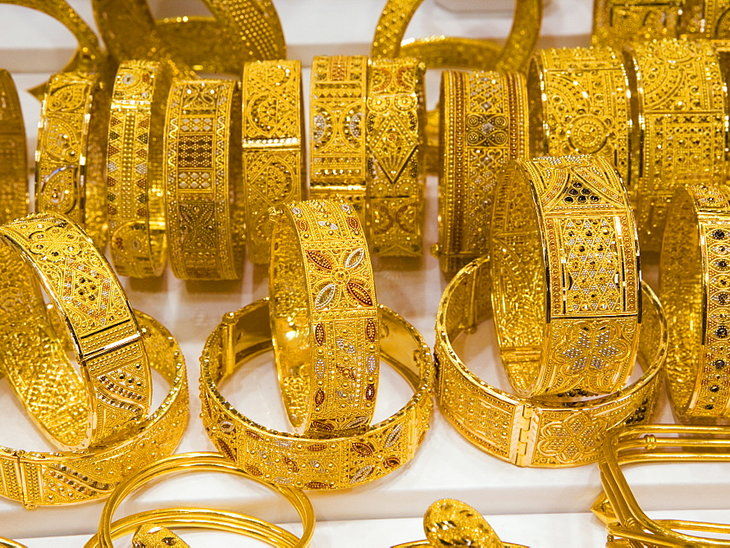 കൊല്ലം: സ്വർണാഭരണങ്ങൾക്ക് പരിശുദ്ധിയുടെ മുദ്രപതിപ്പിക്കുന്ന ഹാൾമാർക്ക് സംവിധാനം ജൂൺ ഒന്നുമുതൽ നിർബന്ധം. ഇതോടെ 14, 18, 22 കാരറ്റ് സ്വർണാഭരണങ്ങൾ മാത്രമേ ജൂവലറികൾക്ക് വിൽക്കാനാകൂ. ആറുലക്ഷത്തോളം സ്വർണവ്യാപാരികളുള്ള ഇന്ത്യയിൽ 34647 പേർക്കേ ഇപ്പോൾ ബ്യൂറോ ഓഫ് ഇന്ത്യൻ സ്റ്റാൻഡേർഡ്സ് (ബി.ഐ.എസ്.) ഹാൾമാർക്ക് ലൈസൻസുള്ളൂ. പന്ത്രണ്ടായിരത്തോളം ജൂവലറികളുള്ള സംസ്ഥാനത്ത് 8200 പേരും ഇപ്പോൾ ലൈസൻസിന് പുറത്താണ്. ഒന്നരമാസത്തിനുള്ളിൽ ഒരുലക്ഷം ജൂവലറികൾകൂടി ലൈസൻസ് എടുക്കുമെന്ന പ്രതീക്ഷയിലാണ് കേന്ദ്ര ഉപഭോക്തൃകാര്യവകുപ്പ്.
സ്വർണവ്യാപാരരംഗത്തെ വ്യാജന്മാരെ ഇല്ലാതാക്കാൻ ഹാൾമാർക്കിങ് നിർബന്ധമാക്കുന്നതിലൂടെ സാധിക്കുമെന്നാണ് വിലയിരുത്തൽ. അതേസമയം, ചെറുകിട കച്ചവടക്കാരെ ഇത് താത്കാലികമായെങ്കിലും ദോഷകരമായിബാധിക്കും. ഹാൾമാർക്കിങ് നിർബന്ധമാക്കുന്നതോടെ വിൽക്കുന്നതിനെല്ലാം ബി.ഐ.എസ്. മുദ്ര വേണ്ടിവരും. രണ്ട് ഗ്രാമിന് മുകളിലുള്ള ആഭരണങ്ങളിലെല്ലാം ബി.ഐ.എസ്. മുദ്ര പതിപ്പിക്കേണ്ടിവരും. കേന്ദ്രസർക്കാർ അംഗീകരിച്ച ഹാൾമാർക്കിങ് സെന്ററുകളിൽനിന്നാണ് ബി.ഐ.എസ്. സർട്ടിഫിക്കേഷൻ നേടേണ്ടത്. 2021 ജനുവരി 15 മുതൽ രാജ്യത്തുടനീളം സ്വർണാഭരണങ്ങൾക്ക് ഹാൾമാർക്കിങ് നിർബന്ധമാക്കുമെന്ന് കേന്ദ്രം 2019 നവംബറിൽ പ്രഖ്യാപിച്ചതാണ്. കോവിഡ് വ്യാപനത്തിന്റെ പശ്ചാത്തലത്തിൽ ജൂൺ ഒന്നുവരെ സമയപരിധി നീട്ടിനൽകുകയായിരുന്നു.
ധൃതിപിടിച്ച് നടപ്പാക്കരുത്
കേരളത്തിൽ ലൈസൻസില്ലാത്ത വ്യാപാരികൾ എടുത്തുകൊണ്ടിരിക്കുകയാണ്. ബി.ഐ.എസ്. ലൈസൻസ് എടുക്കാതെ വ്യാപാരം ചെയ്യാൻ കഴിയാത്ത സാഹചര്യമുണ്ടായാൽ രാജ്യത്തെ അഞ്ചുലക്ഷത്തോളം സ്വർണക്കടകൾ പൂട്ടേണ്ടതായിവന്നേക്കും. ഈ സാഹചര്യത്തിൽ ഹാൾമാർക്കിങ് നിർബന്ധമാക്കുന്നത് നീട്ടിവയ്ക്കണം.
കടപ്പാട് :കേരളാ ന്യൂസ്